i800 : your IPX on your mobile
Take control of electrical devices over your mobile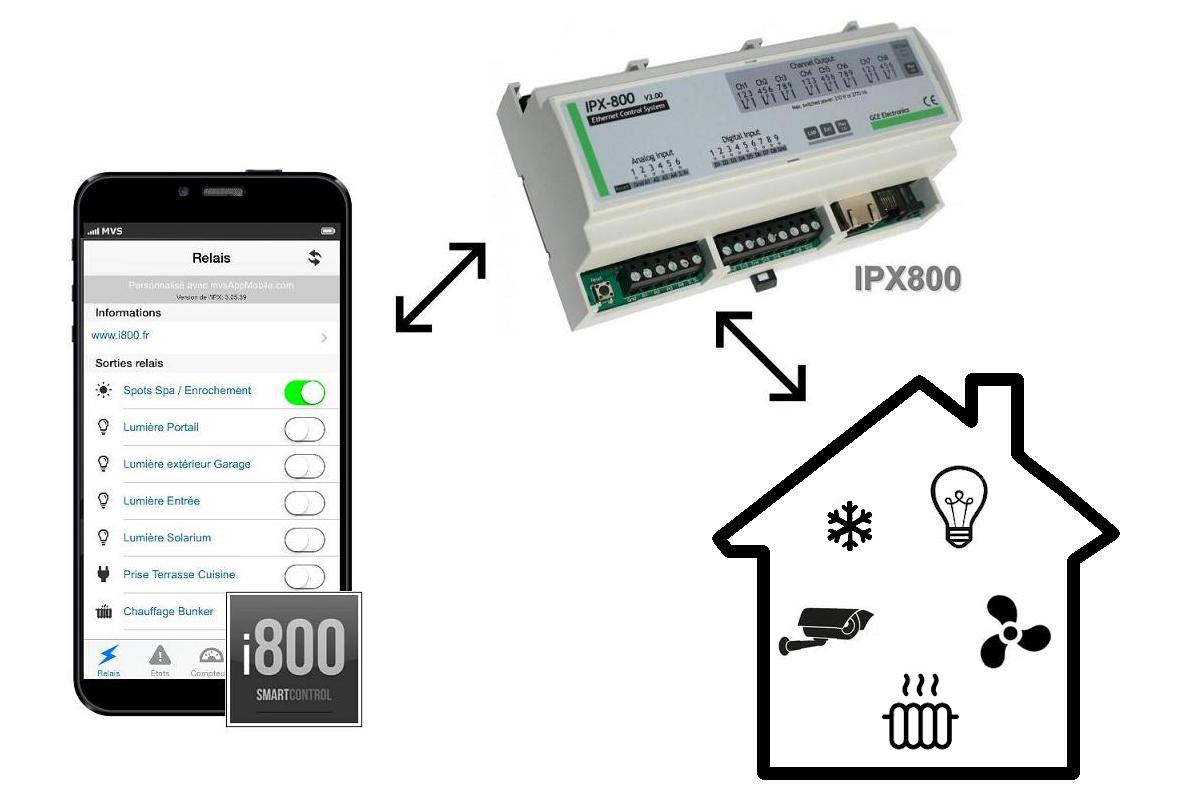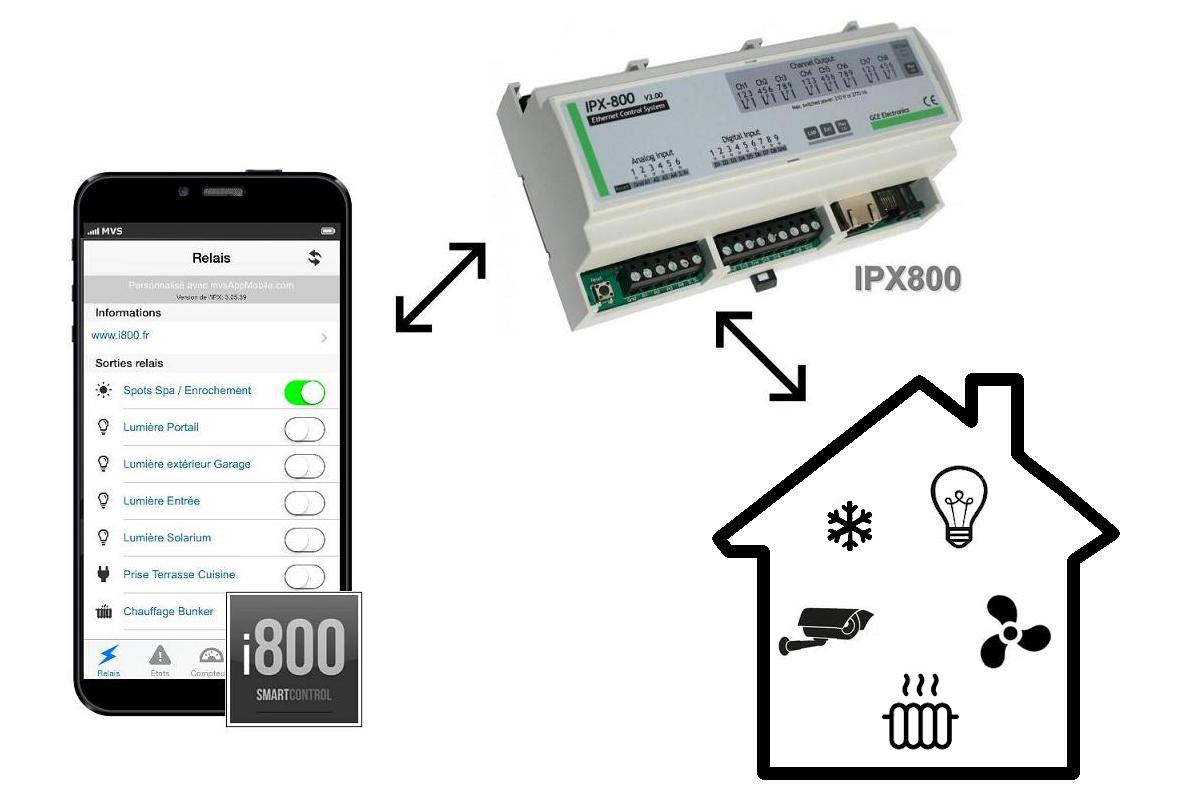 With the i800 application, take advantage of all the possibilities of the IPX 800 relay card directly from your mobile ou tablet: switch the relays, check the counters, control the state of analogic and digital inputs, setup timers...
Control your home electrical devices from anywhere with an intuitive application on iPhone, iPad or Android smartphones/tablets.
For detailed information about the IPX 800 relay card, please refer to the hardware manufacturer website.
Easy to use
On the four first tabs, you can see and control the relays, inputs, counters and timers of your IPX 800.
Setup and customization are avalable on the fifth tab.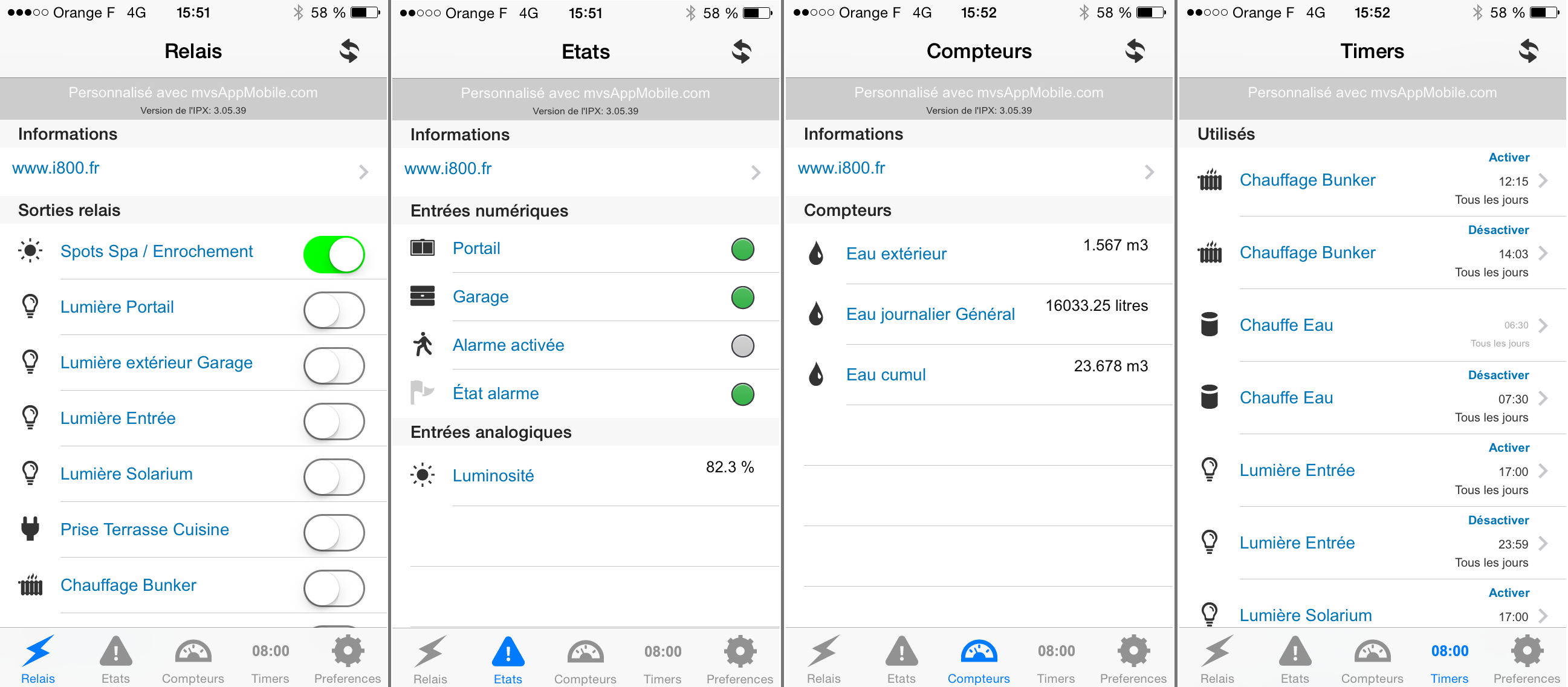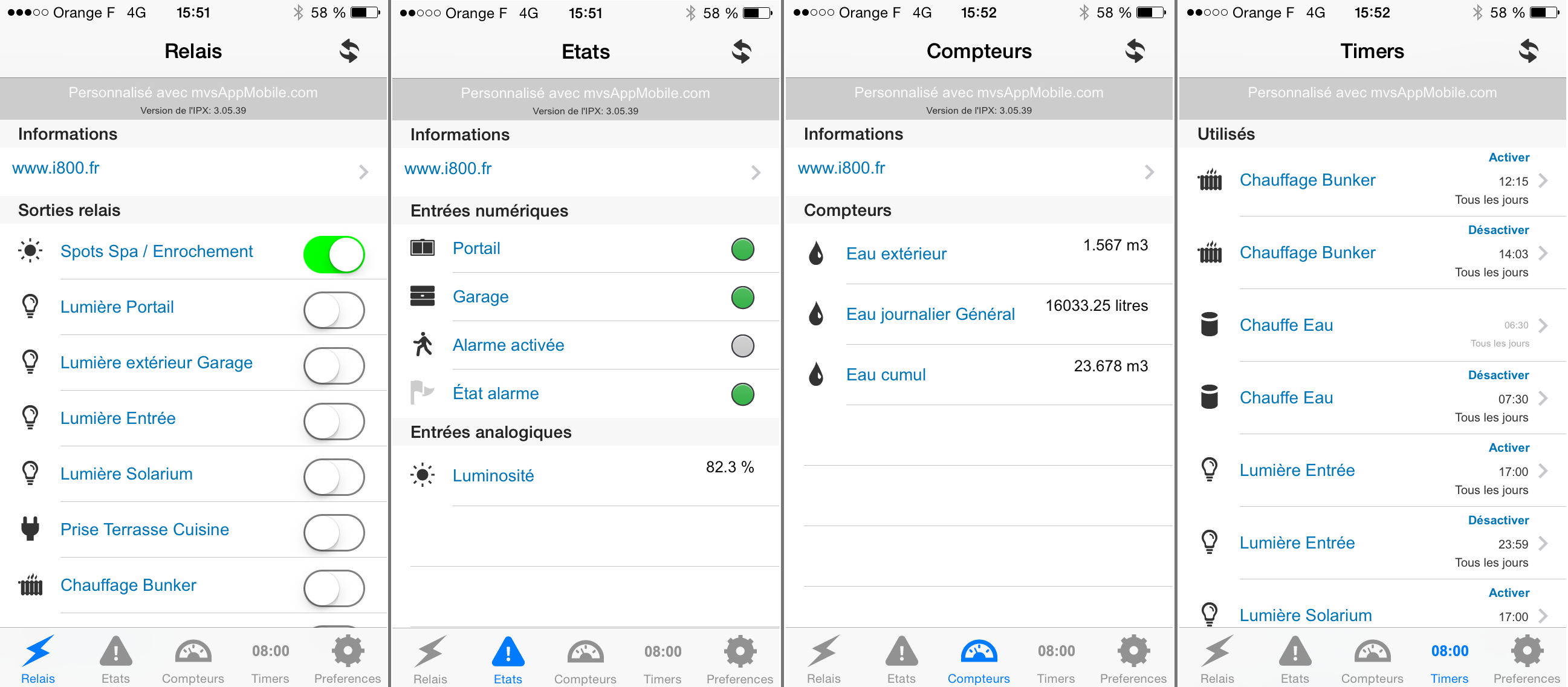 Control each relay with a simple touch on intuitive controls.
You can choose the icons and names representing your relays, inputs etc. as well as their display order.
Simple to setup
You will connect the application to your IPX in a few minutes.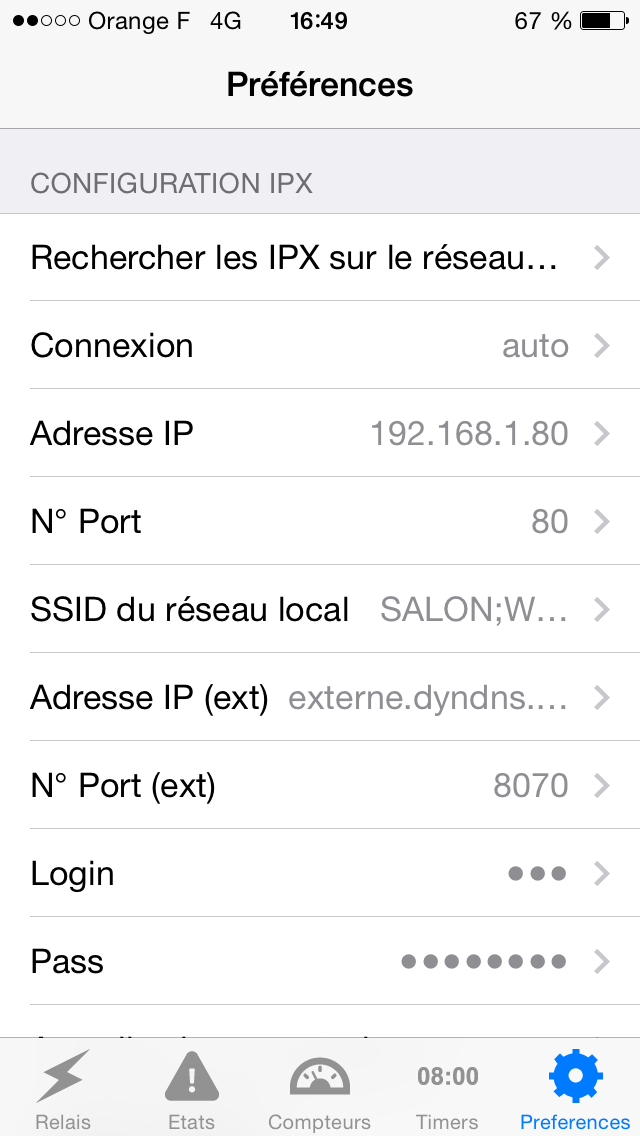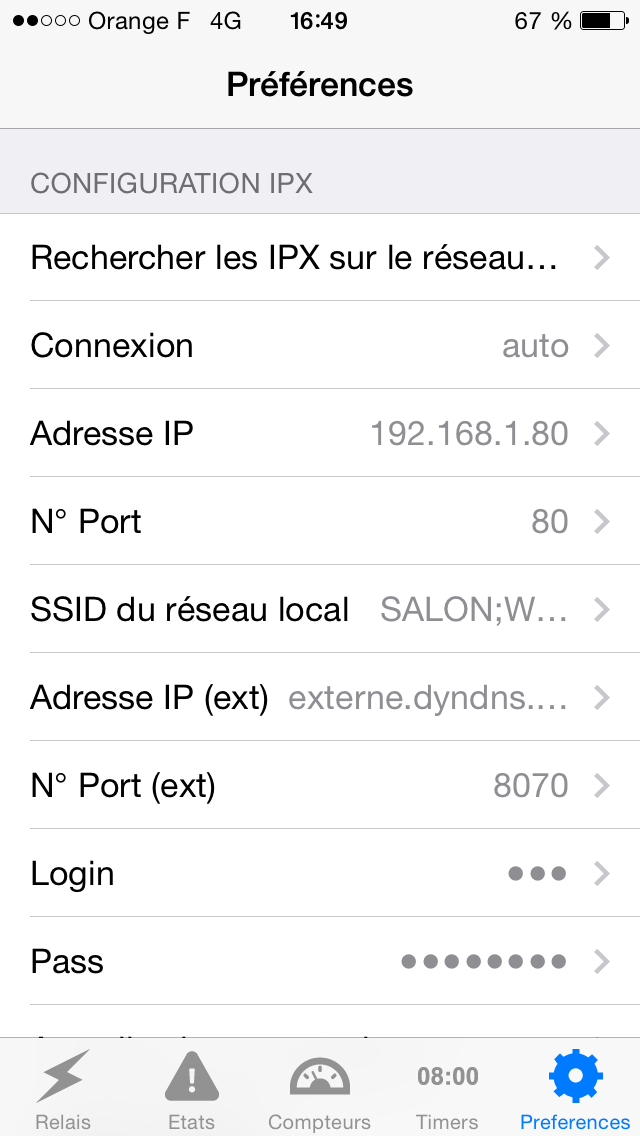 Then the only thing to do is to customize your relays, inputs, counters and/or timers: just choose icons and names, and re-order them as you wish.


Direct communication security
Your configuration (and especially your connection identifiers) is stored on your mobile device, not on a server.
The i800 applications addresses directly the relaycard IP address, through the internet or your local network. No server comes in between your device and your IPX 800 to process or store any exchanged data.